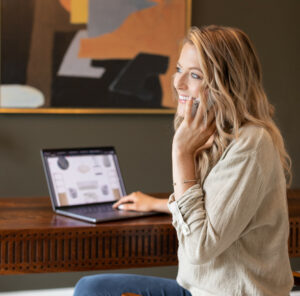 Do you dream of redecorating your home but don't know where to start?
Do you know what you like, but you can't put it together, so your rooms are a hodge-podge?
Are you concerned about the cost?
The team at Curated Home Designs understands and is here to help. We know from working with many clients that some people want to be their own interior designer but aren't sure how to do so, so we've created a Virtual Design Service.
Our Virtual Design Service comes to you in the comfort of your home and offers:
• A virtual in-depth strategy session to develop the scope of work
• Access to an online design portal for deliverables and communication
• Design coaching to explore your unique style
• Budget allocation
• Comprehensive floor plans to ensure that all your furniture and rugs fit
• Sources for furnishings, lighting, and accessories
• Personalized shopping list with shoppable links
This service is not only convenient but quick; the typical turnaround for a design is only two weeks!
You will benefit from working with a professional designer who will provide steps to effectively implement the design on your own, giving you the confidence to complete the project on your own.
You can access our service remotely from wherever you live, making this an excellent option for vacation homes, Air BNB investment properties, or if you want to work with Curated but are not local to Maryland.
Let's Work Together/Inquire Now
443-812-1806
Team@CuratedHomeDesigns.com