Your cabinets are the focal point of your kitchen. And while yes they may be designed to hold your essential kitchen supplies, it doesn't mean they can't also be attractive. Custom cabinetry provides a homeowner with endless opportunities to show off their style, maximize their space, and create a kitchen that will be enjoyed for years to come. At Curated Home Designs, an interior design firm in Maryland, we have worked with many homeowners on creating the perfect oasis. Here are a few benefits that we have seen personally for our clients when it comes to designing custom cabinetry for their kitchens.
1. Limitless Kitchen Design Options
Although cabinets from large box stores may be less expensive and can be installed faster, they will never be a better value than custom cabinets. When you sum up all the advantages of custom cabinetry, you will see why homeowners who select custom kitchen cabinets love their choice every day, whether in a new construction project or a one-room makeover.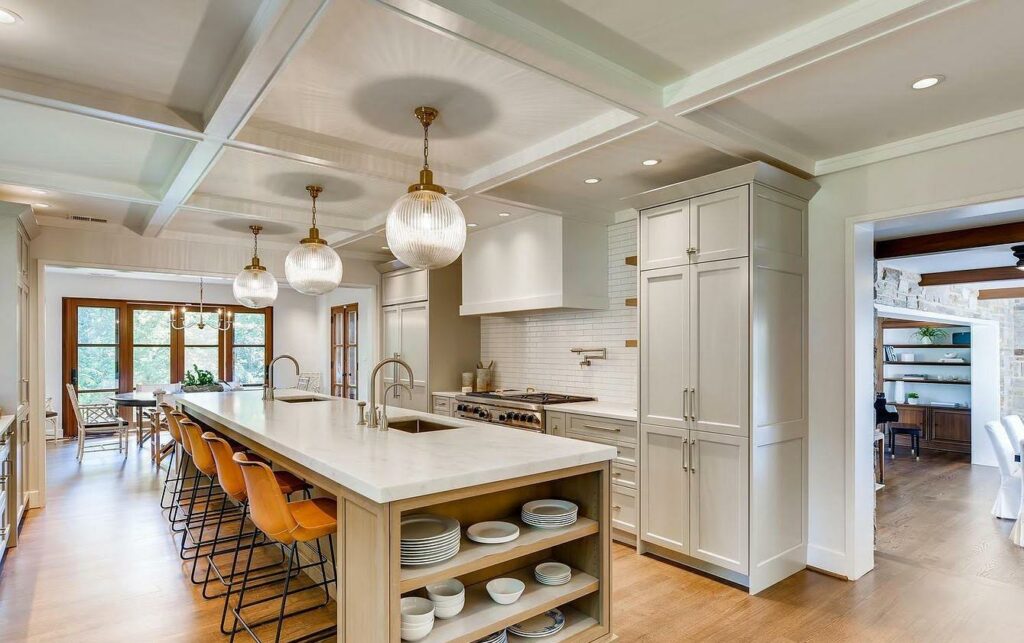 2. Built to Last
Custom cabinets are handcrafted, not mass produced, by professional cabinet manufacturers. Cabinet manufacturers take pleasure in their work and use premium materials to create works of art. Built to last, custom cabinets are of high quality.
3. Personalized Selection
Although there are "hundreds of possibilities" available for stock cabinets, you are still constrained by the materials and product availability. To meet your demands and goals, custom cabinetry provides you a high-quality, personally tailored variety of wood, style, finish, door styles, and hardware. Stock cabinets are frequently constructed with mismatched materials and finishes since they are produced on an assembly line in batches at various times. Hand-selected woods are used to create custom cabinetry, which is finished all at once.
4. Customized To Your Home and Space
Does your kitchen space have an unusual or unconventional floor plan? Stock cabinets are made to fit standardized kitchens, while custom cabinets can be crafted to fit whatever size or space you need.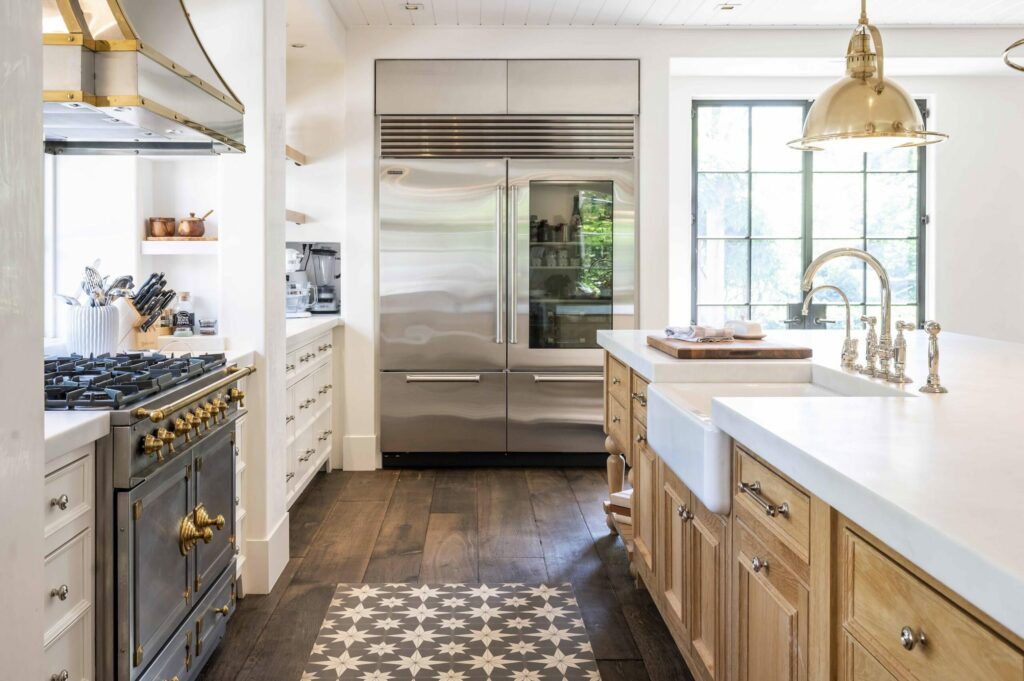 5. High-Quality Craftsmanship
Unlike stock and semi-custom cabinets, which are produced using man-made wood and an assembly line, custom cabinets are handmade works of art with an all-wood box.
By creating drawer slides that are long-lasting and assembling pieces with mortise-and-tenon joints, dowels, or dovetailed joints rather than nails and short-lived glues, craftsmen add quality touches to custom cabinets. Custom Cabinets can also provide homeowners with endless modifications too. There are an infinite number of alterations that you can make to fit your aesthetic and lifestyle from the type of wood used to the finished color.
Ready To Start Your Next Kitchen Interior Design Project?
At Curated Home Designs, our goal is to help create beautiful spaces that will impact the everyday lives of our clients for the better. Our team unlocks the full design potential of the client's space through detailed consultations, style-coaching, and full-service decorating to create a space that is high-quality, top-functioning, displays our client's personalities, and fulfills their every need for the space.