The choices can be overwhelming when it comes to choosing the right bedding for a season change, so we've done the research for you! Check out this blog to create your perfect spring-summer bed for deep sleep.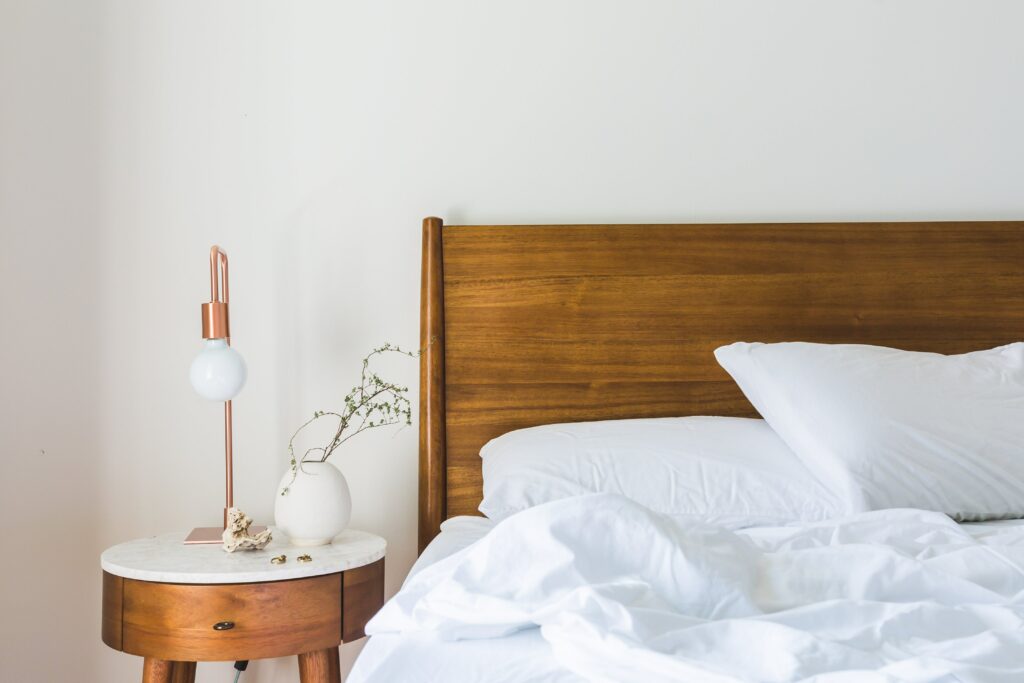 Bedspreads, comforters, duvets… OY VEY!
With all of the bedding and pillow choices out there, it can be hard to come up with the right combination to create a comfortable and beautiful bed for the season change.
Obviously, there are personal preferences on textures and style, but in this blog, I'll discuss how to create an overall super comfortable, white, light, and airy bed that anyone would love to take a snooze on! (None of these products are affiliated with or sponsoring Curated Home Designs, these links were chosen through research, reviews, and personal use.)
Let's start with the foundation, the mattress pad/toppers.
Who else is a hot sleeper? During the summer, I've found myself up all night, tossing and turning, because I am just too hot. The worst part about it is I HAVE to sleep with a blanket of some sort on top of me. I need the weighted feeling to have a deep sleep. I know some people who will sleep blanketless, but I just don't have it in me. Since this is an issue for many, I wanted to pass along the insider info on this cooling mattress topper from Warm Kiss. Having a cool foundation will decrease the heat trapped under the blankets.
Let's talk about sheets, baby!
The top star rating from my clients goes to Boll & Branch's signature hemmed sheet set! The reviews from my clients are phenomenal–everyone says they are the best sheets they've slept on.
If you're looking for a more affordable option, I've purchased the Purity Home Premium Cool & Crisp sheet set from Amazon for a couple of clients. One client, in particular, is a very hot sleeper who raved about them!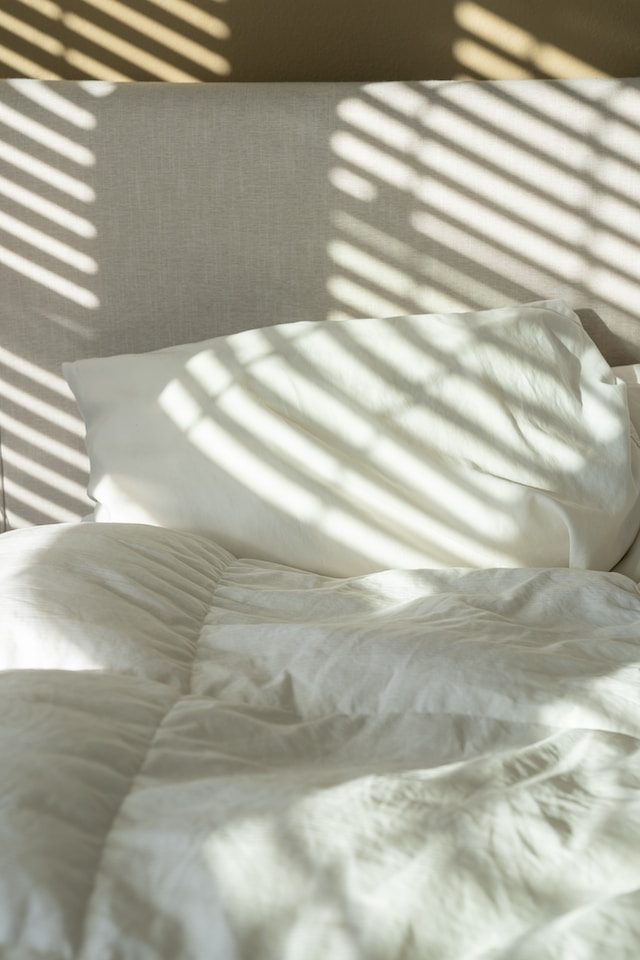 What's on top of the sheets?
Some people may be fine with just a sheet, but others may need a little weight on top of them to engage in a deep sleep. This is where it gets complicated… Do you go with a comforter? A quilt? A bedspread?! Goodness…
I've always loved a lightweight summer comforter, and this all-season down-alternative comforter from Brooklinen does the trick!
One last thing, pillows.
Again, this is totally a personal preference. Some people like foam, some like squishy, and some like a pillow that's hard as a rock. Here's one of my favorite pillows from Brooklinen.
So there you have it, a comfortable, fluffy, don't want to leave your bed in the morning combination!
Contact Curated Home Designs today, and we will create a customized bed for you!
Now, all of this talk about comfortable beds makes me sleepy; I'm off to take a nap!
-Christie, Founder of Curated Home Designs