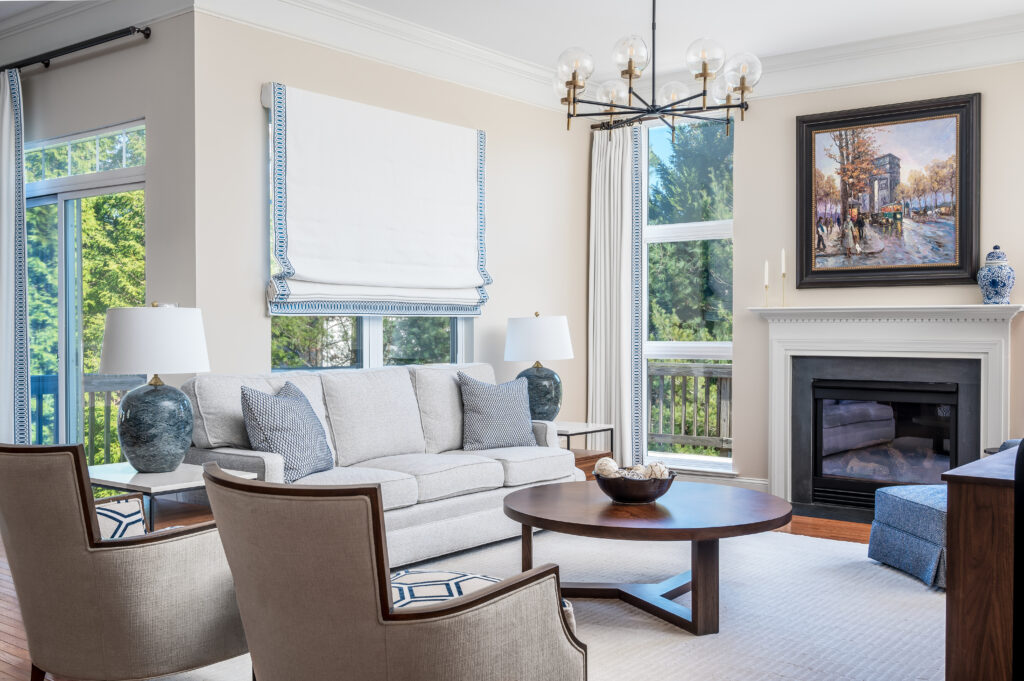 Are you tired of choosing between different interior design styles for your home? Do you love the elegant look of traditional design, but also crave the sleek lines of modern decor? Fear not, my fellow design enthusiasts! With a little bit of creativity and some expert tips, you can blend different styles seamlessly and create a truly unique and personalized space.
At Curated Home Designs, we believe that your home should reflect your personality and style, no matter how diverse it may be. Here are some tips to help you blend interior design styles like a pro:
Start with a neutral base. A neutral color palette is a great starting point when blending different styles. It allows you to mix and match different patterns, textures, and materials without overwhelming the space. Stick to shades of white, beige, or gray for the walls, flooring, and major furniture pieces.
Mix materials and textures. Combining different materials and textures is a key element in creating a cohesive design. For example, you can pair a rustic wooden coffee table with a modern leather sofa, or add a touch of glamour to a traditional space with a shiny metallic lamp.
Find common ground. Look for elements that can tie different styles together. It could be a color, a pattern, or a shape. For example, if you have a modern sofa with clean lines, you can add a traditional rug with a similar color scheme to create a harmonious look.
Balance is key. Make sure that each style is represented in a balanced way. You don't want one style to overpower the other. Experiment with different proportions and arrangements until you find the perfect balance for your space.
Don't be afraid to take risks. Interior design is all about taking risks and trying new things. Don't be afraid to mix unexpected styles and elements. Who knows, you might end up creating a trend of your own!
Blending different interior design styles can seem daunting, but with these tips and the help of our expert team at Curated Home Designs, you can create a space that is both beautiful and functional. Schedule a Discovery Call today to start designing the home of your dreams!