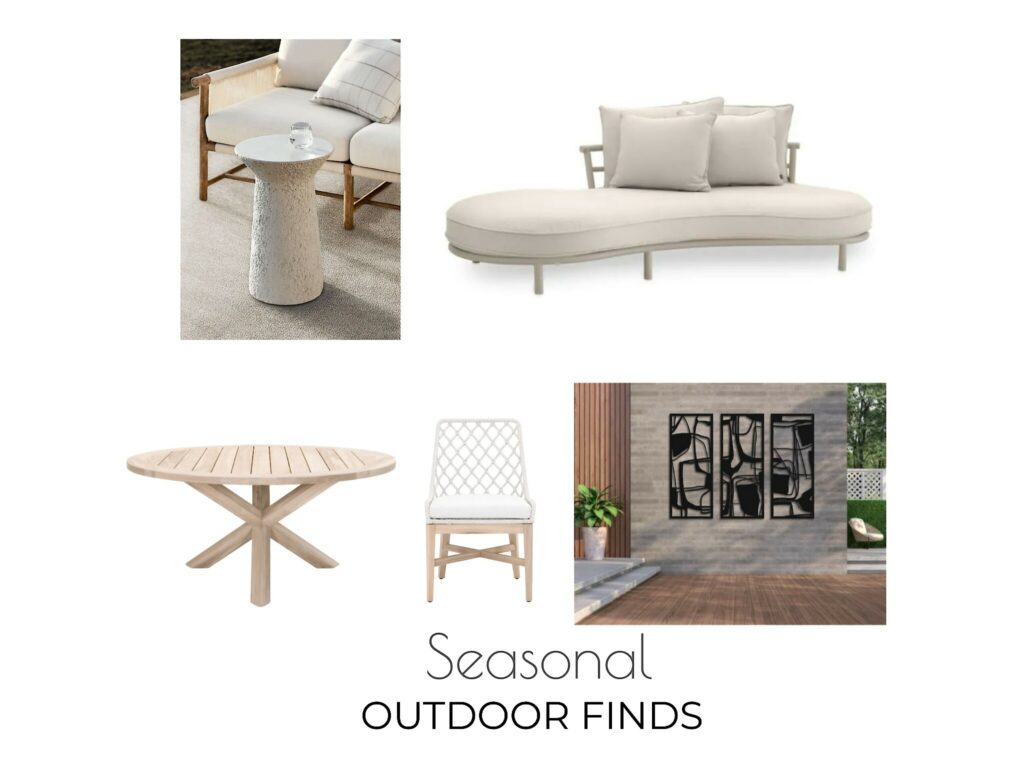 Something about a cookout by a pool does amazing things for the soul. To set the scene, you walk up to your friend's house; there's music playing, kids laughing, and the smell of great food cooking on the grill-This is what summer memories are made of.
With all of the new advancements in the outdoor furniture world, there's no reason why your outdoor space shouldn't be an extension of your home while helping to enhance the beautiful memories you're making.
Eicholtz Laguno sofa is a perfect example of elevation. With its sand finish and off-white performance upholstery, it exudes modern sophistication.
Crate & Barrel provides the Nayarit outdoor side table. Talk about bringing the indoors out. Its sleek form and hewn texture offer another layer to your new outdoor space.
Essentials For Living's Boca dining table pairs beautifully with their Lattis outdoor dining chairs. These pieces are both in a beautiful gray teak finish. The lattice pattern on these dining chairs adds a whimsical flare to create a playfulness to this modern oasis.
Accessorize your new outdoor space with this abstract metal triptych from Etsy seller AMStudioByAMS
Contact us today to learn more about how we can help you achieve the home of your dreams. We'll find designer pieces that are only available to the trade and get you the best pricing around. With our expert guidance and personalized approach, we're confident that we can create a space that you'll love for years to come.